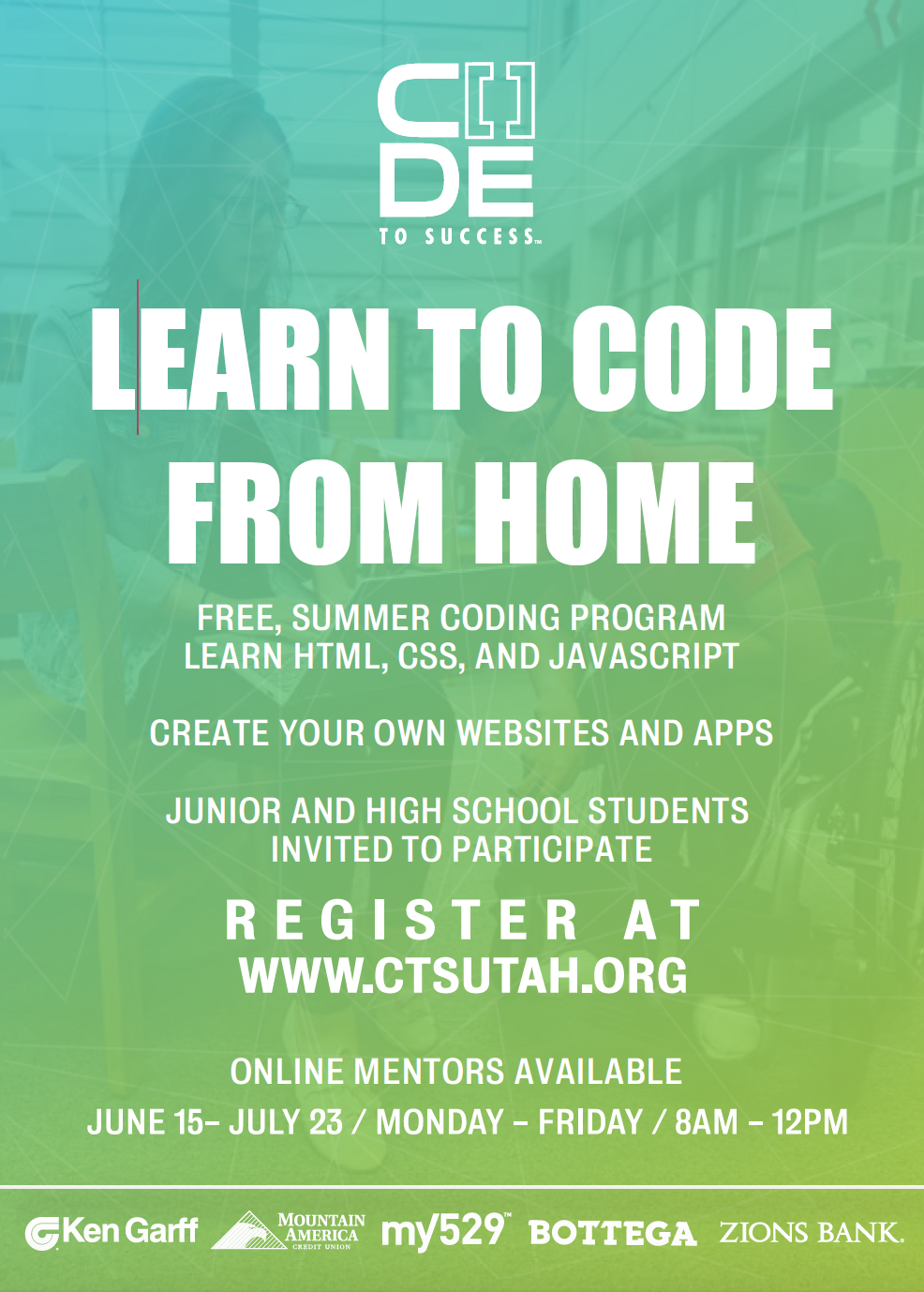 Technology is empowering Canyons District students to learn from home, but can pose challenges when they can't log in to online learning platforms or their computing device malfunctions.
To help students and parents troubleshoot technology blips and breakdowns encountered while navigating the new world of distance learning, Canyons District has created a Technology Help Hotline at 801-826-5200. The hotline will be dedicated to supporting families and staffed Monday through Friday, 7 a.m. to 3:30 p.m. Anyone needing to request help outside of those hours may do so through CSD's online request form.
"The hope with the hotline is that it will give families an extra avenue for connecting with us during business hours," says CSD's Information Technology Director Scot McCombs. "The dismissal of schools and switch to online learning is new for students and can be stressful. We want them to know there's help available to overcome any technological problems they encounter."
HEALTH TIPS IN 16 LANGUAGES: What is social distancing? How do I know if I have COVID-19? The state has created a web portal where you can obtain answers to these health-related questions, and more, in 16 different languages:
https://coronavirus.utah.gov/multilingual-resources/
BE 'PARK SMART': Salt Lake County Parks and Recreation has launched a "Park Smart – Stay Apart" campaign to remind patrons that playgrounds are closed and encourage social distancing at parks, trails and other public spaces, such as, school fields and tracks. You can access all the digital assets in English and Spanish here:
https://slco.org/parks-recreation/covid-updates/park-smart/.